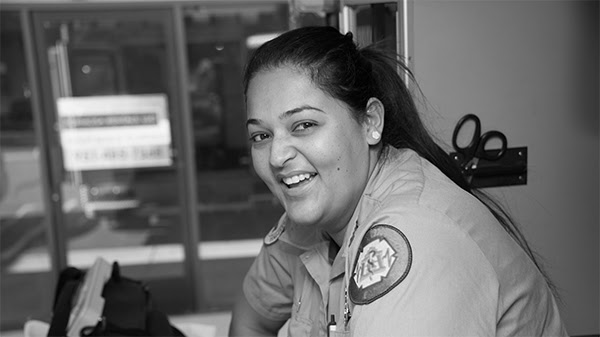 A recent survey showed that nearly 100% of surveyed members are excited that AFSCME is offering the AFSCME Free College Benefit. This benefit is helping make college a reality for thousands of our members and their families.
We have heard from many of you that you'd like to see additional programs offered through the AFSCME Free College Benefit. To that end, we are pleased to announce that our partner, Eastern Gateway Community College, is now enrolling students for Summer and Fall for the following online Associate Degree and Certificate programs.
Healthcare — These programs will get you started in the dynamic, growing field!
Healthcare Management (Business Management Degree Concentration)
Patient Navigator Certificate — An excellent program designed to train students for patient-centered work in healthcare.
Business — The changing economy means workers need to regularly update their skills. These programs will help you do just that.
Business Management Degree with additional Concentrations in

Human Resources
Health Care Management
Marketing
Finance

EGCC is also offering a Business Management Certificate

Option for accounting concentration

Accounting
Paralegal — The Paralegal Program is designed to prepare students for employment in a law environment in both public and private sectors.
Associate of Individualized Study Degree — A flexible program designed for students who have substantial previous college credit.
Criminal Justice Degree — Many of our members can receive college credit for their Corrections or Peace Officer Training certifications.
Associate of Arts Degree — A great way to get started on your college degree.
Early Childhood Education Degree — Many courses will count toward state education standards points and help providers earn more pay.
Visit www.FreeCollege.AFSCME.org or call 888-590-9009 now to enroll. Summer classes begin May 30 and Fall classes begin August 21. All full-dues paying AFSCME members and their families* are eligible. Take just one class or go full-time. And you'll never have to pay for tuition, fees or e-books. Get started today!
(* Family is defined as children and grandchildren, step children and step grandchildren, spouses, domestic partners and financial dependents.)