UPDATE ON VACATION ACCRUAL CAP
---
We are happy to report to the State Executive Branch Local Presidents that CSEA has fought for and secured another extension of the Vacation accrual cap!
The CSEA and State agreement, which was first signed by CSEA on March 12, 2020, was set to expire on December 31, 2022.
Unused vacation credits subject to the initial March 11, 2020 Memorandum of Understanding (MOU) may now be carried by employees through 12/31/23.
Employees shall be permitted to accrue vacation leave in excess of the contractual maximum until the close of business on December 31, 2023. Thereafter, forfeiture of vacation leave accruals shall be governed by the operative language from the applicable collective bargaining agreement between the parties.
UNITED WAY'S RESPONSE TO COVID-19 (CORONAVIRUS)
---
In a community where the conversation around the implications of Coronavirus (COVID-19) has been accelerating in recent days, we are reminded of our collective responsibility to our families, colleagues, neighbors and all community members.  As an organization dedicated to the health and well-being of our community, we are closely monitoring the COVID-19 situation and taking steps to minimize the impact of an outbreak.
COMMUNITY RESOURCES
---
We encourage everyone to follow the recommendations from health professionals and local governments to reduce the risk of COVID-19 infection for yourselves and others. Below are links to reputable resources.
Agencies in need of support: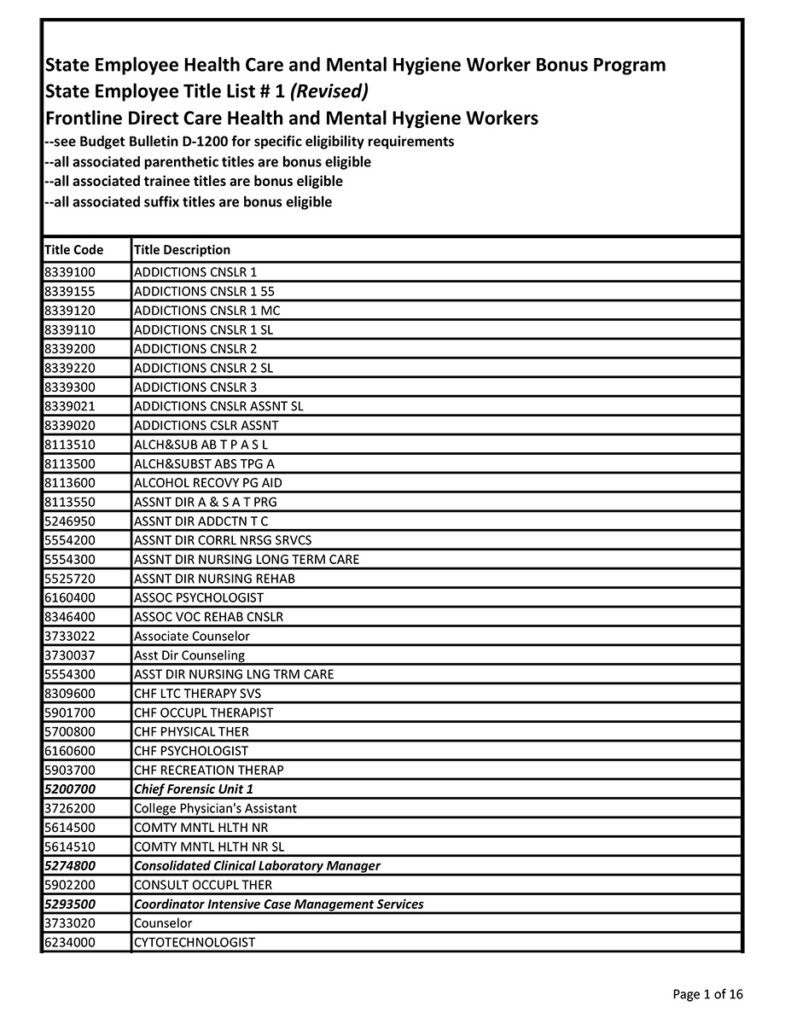 Update: State Agency Qualified Titles
Here is a list of those who are eligible for recruitment and retention bonus from the Government.
Information will be updated as it arrives. Thank you.

Important Links for updates for members to help stand in solidarity with
other union brothers and sisters:
www.aflcio.org
www.action.afscme.org
www.standforpublicservice.org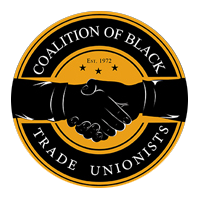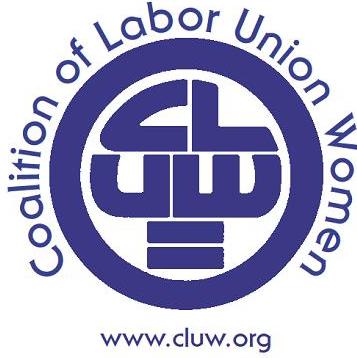 [one_fourth]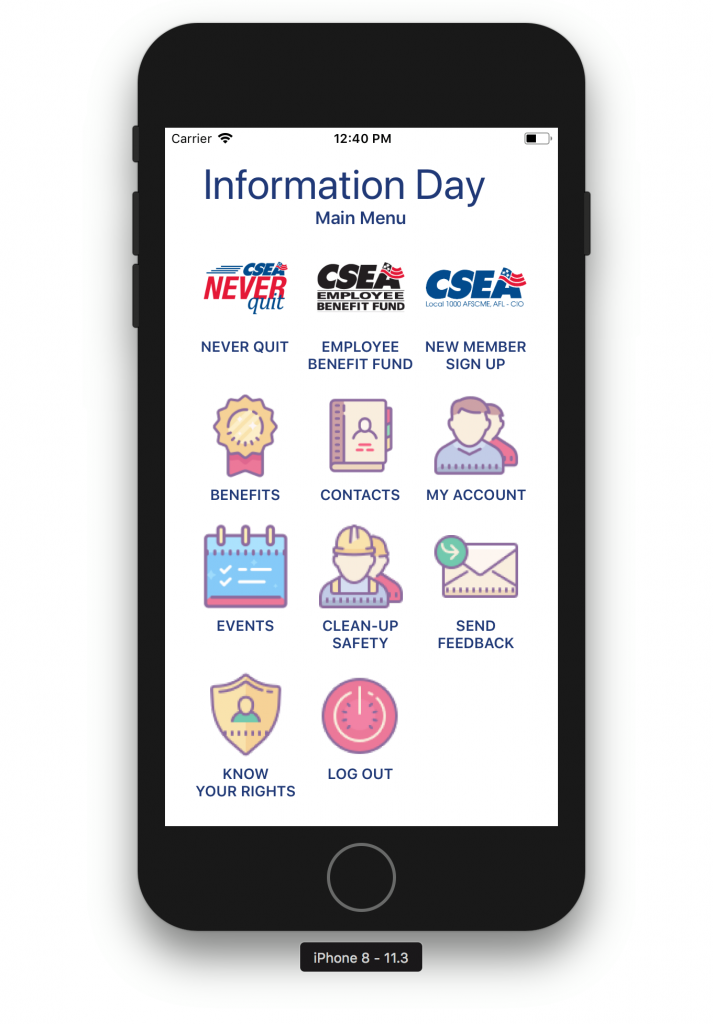 [/one_fourth]
[three_fourth_last]
CSEA has a new mobile application called MyCSEA and it's just for members like you!
This free app, available for Apple and Android devices, provides quick access to:
Valuable member benefits, including discounts, legal services, and the free $10,000 accidental death benefit
Upcoming statewide and regional events/meetings
Never Quit Toolkit, Employee Benefit Fund, and other helpful member resources
Important phone numbers for headquarters and regional offices
Know Your Rights as a union member reference guide
and Your important membership numbers, including your CSEA Member ID, EBF ID, and AFSCME ID
The MyCSEA app also gives you the capability to update your personal information, including home address and phone number.
While the new app is available now, we are always looking for ways to improve it! Tell us what you think by clicking the convenient Feedback button on the app. We'll be incorporating member feedback into the app and will notify you when updates are available.
Download the MyCSEA app today! If you have any questions, please call 518-257-1000
[/three_fourth_last]

The Comptroller's Office has released a slew of Payroll Bulletins announcing several adjustments to CSEA, PEF and Security Services covered employee salaries
Adjustments like:
– 2% Across The Board Salary Increases
– Special Assignment to Duty Pay
– Performance (Increment) adjustments
– Longevity Payments for Long Term Seasonal Employees.
All of these pay bulletins and more can be viewed on the Payroll Bulletin Website:
http://www.osc.state.ny.us/agencies/pbull/agencies/2017_2018/index.htm
They are also saved in our Contract Admin Shared Drawer in the folder marked "Salary NYS Employees" or in the Folder named: "Special Assignment to Duty.

This is an urgent message from AFSCME President Lee Saunders.
---
AFSCME has been made aware that a sophisticated phishing and phone scam appears to be targeting AFSCME membership. The email, supposedly from Lee Saunders and in a screenshot below, is coming from the scam email address info@afscme.us.com and urges members to fill out a form to avoid furlough days. The reported phone calls say that members owe money to AFSCME. Obviously, none of this is true.
These scams are not affiliated with AFSCME and the union has no control over them.
Please do the following:
1. Alert your members to these scams as soon as possible.
2. Urge them not to click on the "stop receiving email" link at the bottom of the email.
3. Urge them not to respond, open any attachments or click any links.
4. Urge them to delete the email and alert their IT department.
We are actively tracking down who is behind them. If you have any questions, please contact AFSCME IT hotline at 202-429-1122.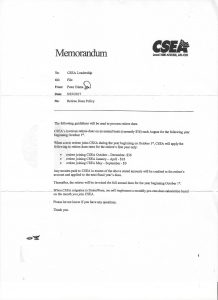 Memorandum Regarding Retiree Dues



Dear Brothers and Sisters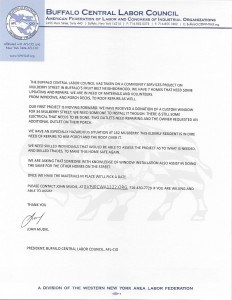 The Buffalo Central Labor Council has taken on a community service project and needs volunteers, both skilled and unskilled, to perform home repairs.

Please contact John Munie if you are willing and able to assist at:

As a CSEA member, you have access to an exciting benefit through Purchasing Power that lets you buy today, and pay over time right from your paycheck, with no credit check, no hidden fees, and zero interest. Sign up today and receive 15% off your first order!
Visit www.CSEANY.PurchasingPower.com or call Purchasing Power at 800-903-0702 to learn more, including how you can be registered to win a $2500 shopping spree.!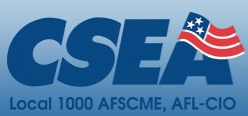 Visit CSEA Local 1000 AFSCME, AFL-CIO
for more Member information, services, and savers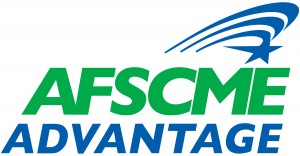 Shop Smarter with Consumer Reports Digital
Earn Cash Back on Your Home Sale or Purchase
Entertainment Savings for AFSCME Members

MetLife Accidental Death Benefit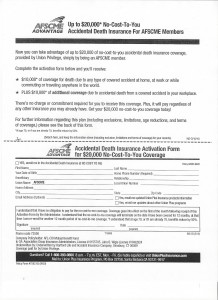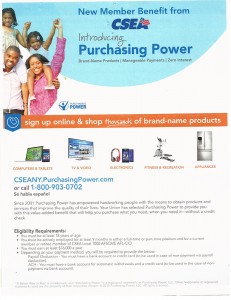 New Member Benefit from CSEA
Introducing Purchasing Power
(Click to Download Flyer)

CSEA has partnered with Niagara Jet Adventures to offer CSEA members a discount on tickets for the popular new attraction in Youngstown, NY.
CSEA members may reserve adult tickets for $50 (an $11 savings).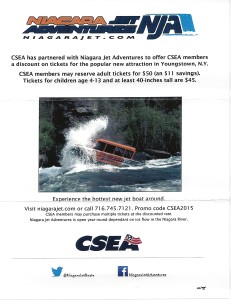 For more details, please download our flyer!